News and Announcements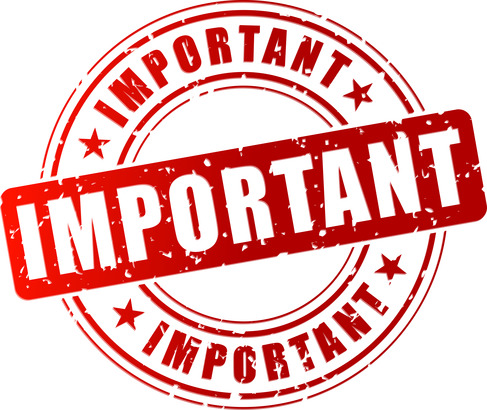 As per the map that was included with Newton Falls Utility bills, here is the information about the bridge repair and resurfacing that are taking place in town:
The East Branch and Covered Bridges are scheduled to be closed from Monday, July 8th, through Monday, September 23rd, which is the estimated bridge repair construction schedule. State Route 534 resurfacing is scheduled to begin around Friday, Sepetember 20th, and finish around Saturday, November 30th. State Route 534 will remain open during resurfacing in a single lane, flag man maintained pattern. The covered bridge will be open to foot traffic during bridge construction. All dates are estimates.
To view the map, go to
http://www.newton-falls.k12.oh.us/images/208/1920BridgeRepairDetourMap.pdf
Posted: 08/13/2019 10:19:14
---
Christmas Break will be held from Monday, December 24th through Sunday, January 6th. School will resume Monday, January 7th. Everyone here Newton Falls Exempted Village Schools wished everyone a safe and happy holiday season.
Posted: 12/21/2018 09:51:11
---
Posted: 12/20/2018 12:59:29
---
BOARD ADOPTS
SPECIAL EDUCATION MISSION STATEMENT
The Newton Falls Exempted Village School District is committed to providing supportive services for every student within the regular education program. For those students who have special needs, a full range of supportive options are available. In keeping with state and federal law, our orientation is to ensure that all children have equal opportunities to learn and participate as much as possible within the regular education environment. However, some children are hindered in their ability to profit from the traditional programs presented within our school's regular programs. Consequently, supplemental services and interventions must be available to ensure that all children with special needs are making appropriate progress within the least restrictive environmental setting. The goal of any special education programming in this district is to increase the skill level and competence of every student so that they are eventually better able to function within a regular educational setting.


A continuum of supportive services are provided for every child identified as having a disability. These services range in intensity and depend upon the needs of each student. For many students, special education supports within the regular education classroom setting are sufficient to meet their needs. For other students, regular classroom involvement with support periods in the special education resource room, help them to master skills necessary to maintain an appropriate standard of performance. There are some students whose disabilities are severe and significantly impair their ability to profit from instruction in the regular education environment. For those students, it may be appropriate to provide special education classroom instruction for specific subject areas. Our special education teachers collaborate with all teachers to develop interventions and make accommodations for the special needs of children identified as having a disability.


Within each building, our special education teachers and their aides engage in a variety of supports to meet the needs of their students. Their time is distributed between providing interventions within the regular education setting, the resource room for extra individualized skill development, and perhaps teaching specific subject areas to students with substantial deficiencies. The degree of their involvement and their schedules are determined within each building according to the Individual Education Plan of the students they serve. Principals are responsible for maintaining this orientation within each building; they ensure that necessary services are identified and that the appropriate resources are provided as directed by the Individual Educational Plan for each student.


Please direct questions or comments to:Robin Langley, Director of Special Services, Newton Falls Exempted Village School District, 907 Milton Blvd., Newton Falls, OH 44444 Phone: 330-872-0909